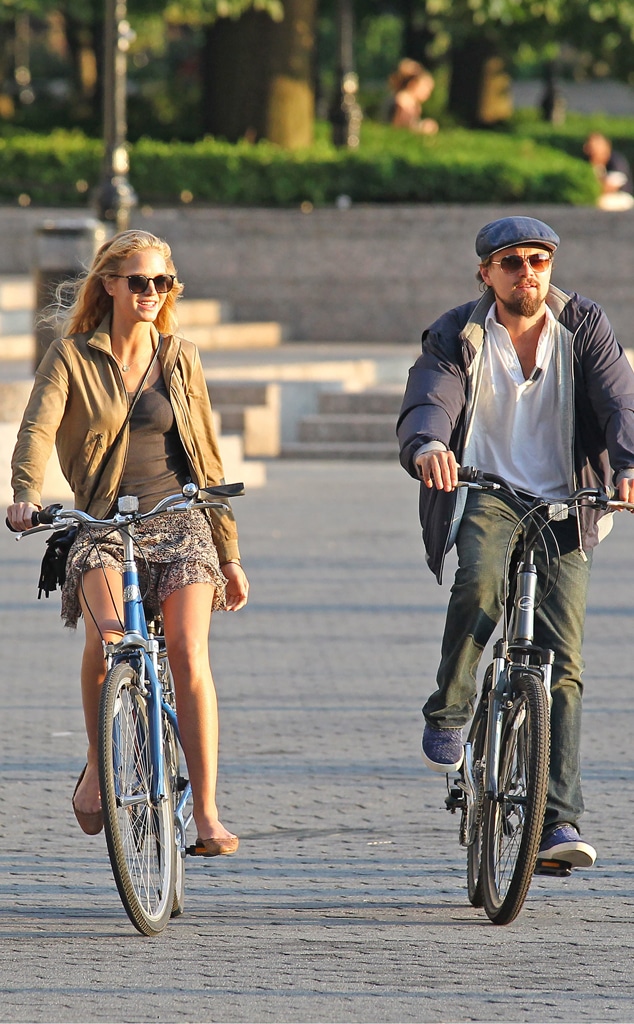 Teach/FameFlynet Pictures
Leonardo DiCaprio is back on the market.
The perennial bachelor and his latest very hot girlfriend, Victoria's Secret model Erin Heatheron, have broken up, a source confirmed Friday to E! News.
And, once again, after she had met his mom and everything!
DiCaprio and Heatherton coupled up late last year following the actor's split from Blake Lively, and that coming shortly after his split from model Bar Refaeli.
Before Refaeli, Gisele Bündchen was DiCaprio's main squeeze for a good four years.
He and Heatherton did the romantic-adventure thing in Mexico in January, with DiCaprio's mom Irmelin even joining them on a zip-lining excursion.
But long-distance love is tough, and DiCaprio, who spent a large chunk of time shooting The Great Gatsby in Australia last year, was logging a lot of hours in New Orleans this spring filming Django Unchained.
The source adds that the pair amicably called it quits a few weeks ago and there's no ill will between them.
And there's always late-night texting and ambiguous tweeting, just in case there is.