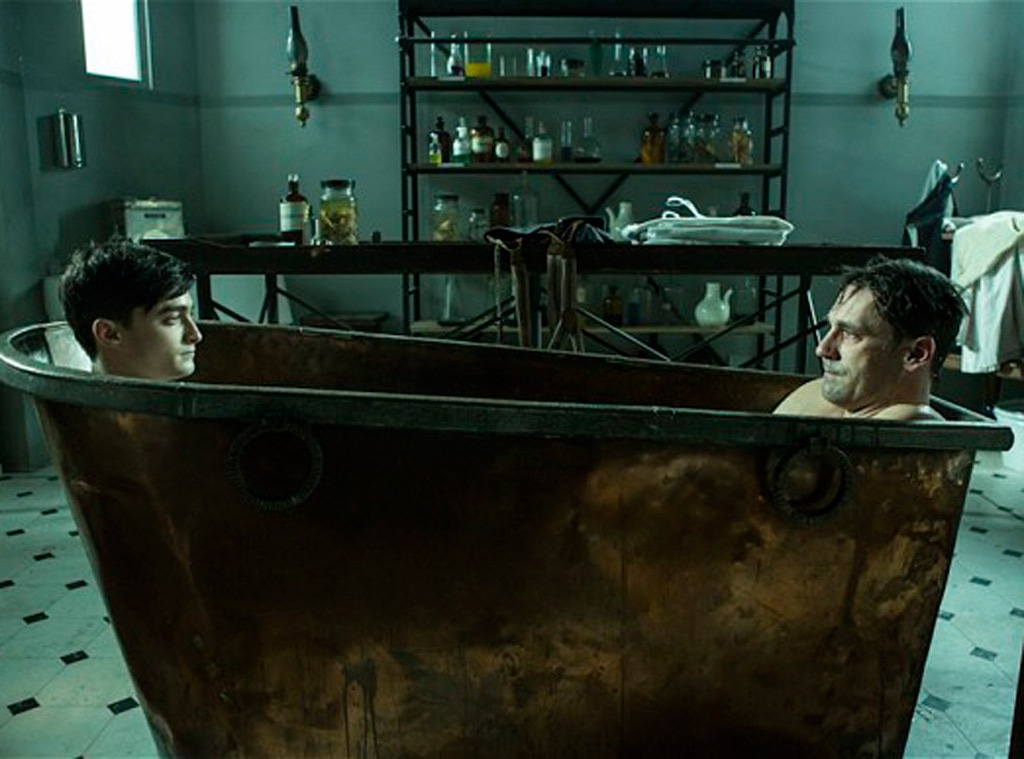 Colin Hutton/Sky Arts
Don't drop the soap—actually, why on earth would you not?!
As you can see here, Daniel Radcliffe and Jon Hamm are taking a bath together. But Harry Potter and Don Draper didn't just hop in this dirty-looking tub for fun—it's a scene from the upcoming dark comedy A Young Doctor's Notebook.
The four-part TV series is based on the short stories of playwright Mikhail Bulgakov.
In the semiautobiographical series, Radcliffe and Hamm play the same character at different stages of life, and the two actors have scenes together in which their character, Russian medic Dr. Vladimir Bomgard, talks with his older self.
A Young Doctor's Notebook will air on Sky Arts 1 in the U.K. in early December, but as of yet doesn't have a U.S. premiere date.