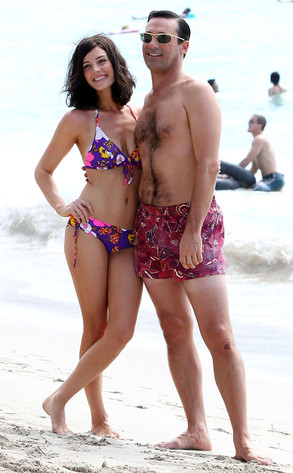 Apollo/Zeus/FAMEFLYNET PICTURES
Pardon our French, but zou bisou bisou.
The Mad Men cast is currently shooting their upcoming season in Hawaii, which is exciting, but not nearly as exciting as the photo op it has provided the rest of the world in the form of a shirtless Jon Hamm.
So that's what's been hiding under those suits.