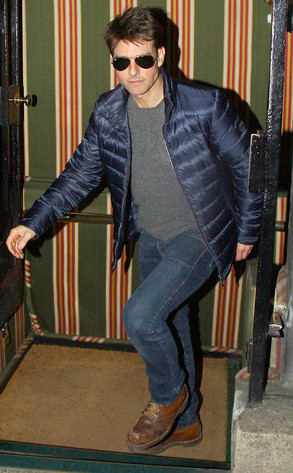 PacificCoastNews.com
Tom Cruise isn't sending his big legal guns after his tased-and-confused neighbor.
The Jack Reacher star won't be pressing charges against Jason Sullivan, a neighbor who, according to police, scaled the fence around Cruise's Beverly Hills property last night and was arrested for allegedly trespassing after getting taser-zapped by security before officers arrived.
"Tom's not a vindictive guy," the actor's long-time attorney, Bert Fields, told TMZ. "The guy was drunk. He didn't have malicious intent."