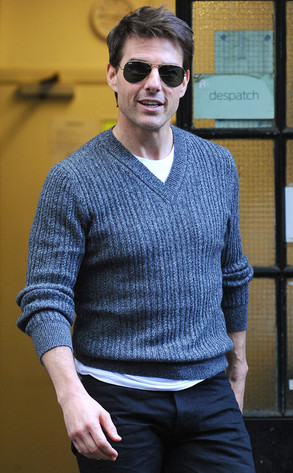 Splash News
This sounds like a scene straight out of a Tom Cruise action movie.
A man was arrested Sunday night for allegedly trespassing the star's Beverly Hills home after Cruise's security team saw him hop a fence and tasered him, E! News has confirmed.
According to the Beverly Hills Police Department, the prowler has been identified Jason Sullivan, 41, a neighbor who reportedly entered the star's property in a drunken fit.