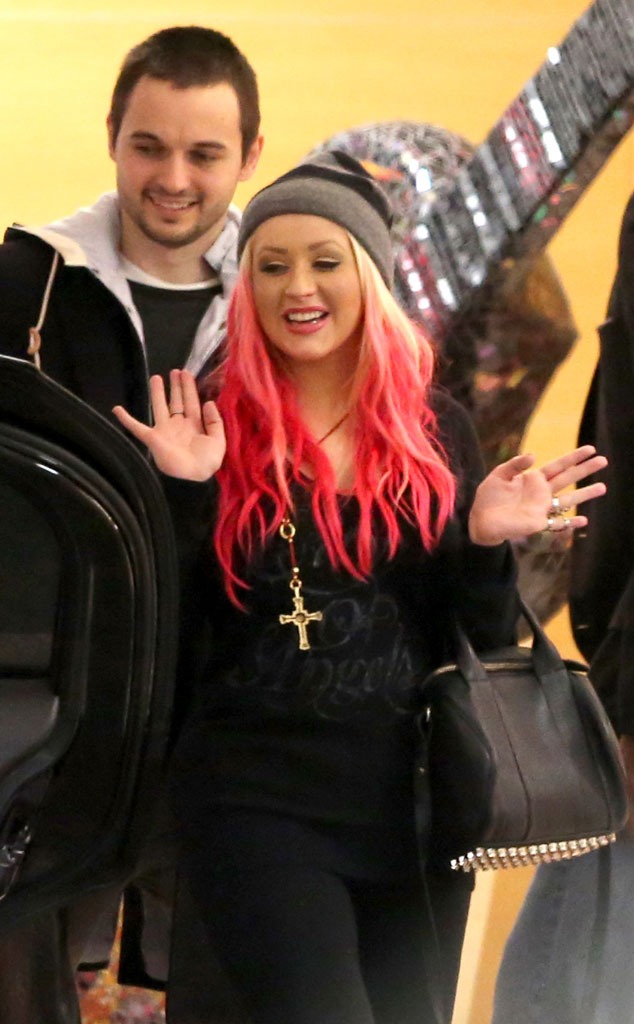 AKM-GSI
Today's Billboard and Hollywood Reporter 2012 Film & TV Music conference might have been all about music and movies converging, but Christina Aguilera has a less sing-songy part in mind for her next foray on the big screen.
"I do want to do more acting," Xtina explained when conversation turned to her film, Burlesque. "I want to do something where I can really sink my teeth into something a little more challenging. Really outside of myself, outside of music."
And Christina already knows what kind of controversial part she's ready to take on.
"I sort of had this personal aspiration to do film, but I said, 'I never want to do a musical! It's too much like myself," Christina recalled on her mentality before taking on the glitzy movie-musical costarring Cher.
After garnering fairly positive reviews for that role, she's ready for a change: "I want it to be honest and genuine in expanding my wings and doing something really, really different. A crackhead on the street or a drug addict. Or something crazy and meaty and juicy. Something that really took me out of myself."
And it might not be as hard for her to tap in to a dark side. "It's hard being such a powerful woman in the business. I'm known for not always being, kind of," she pondered before laughing. "I learned early on you can't always be warm and fuzzy because you'll be bulldozed right over."