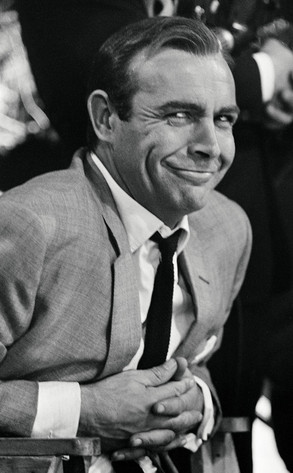 Terry O'Neill for Rock Paper Photo
We're getting a look at a side of James Bond never seen before!
Famed film photographer Terry O'Neil is giving fans a fascinating behind-the-scenes look at the making of the Bond flicks in a new limited edition print collection of photos for Rock Paper Photo.
The collection shows different generations of Bond actors, including Sean Connery in Goldfinger and Pierce Brosnan in Goldeneye, filming with their respective Bond babes. We also get a few candid shots of the franchise's stars between takes. Check out the photos for yourself and even buy your own!