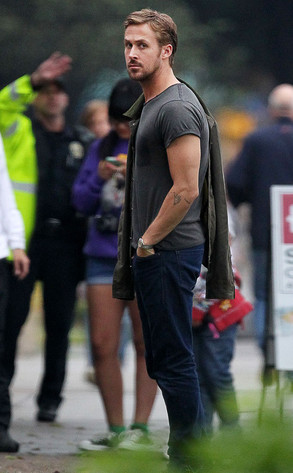 ADTJ/AKM-GSI
Hey, girl, Ryan Gosling doesn't always like having his picture taken.
The 31-year-old actor gave his handsome version of the stink-eye at a photographer who shot him on set of the still-untitled Terrence Malick project Tuesday in Austin, Texas.
Wearing jeans, a basic gray T-shirt and a light jacket draped over one shoulder (not the preppy way), Gosling stuck a hand in his pocket and looked on quizzically as the pap snapped him.