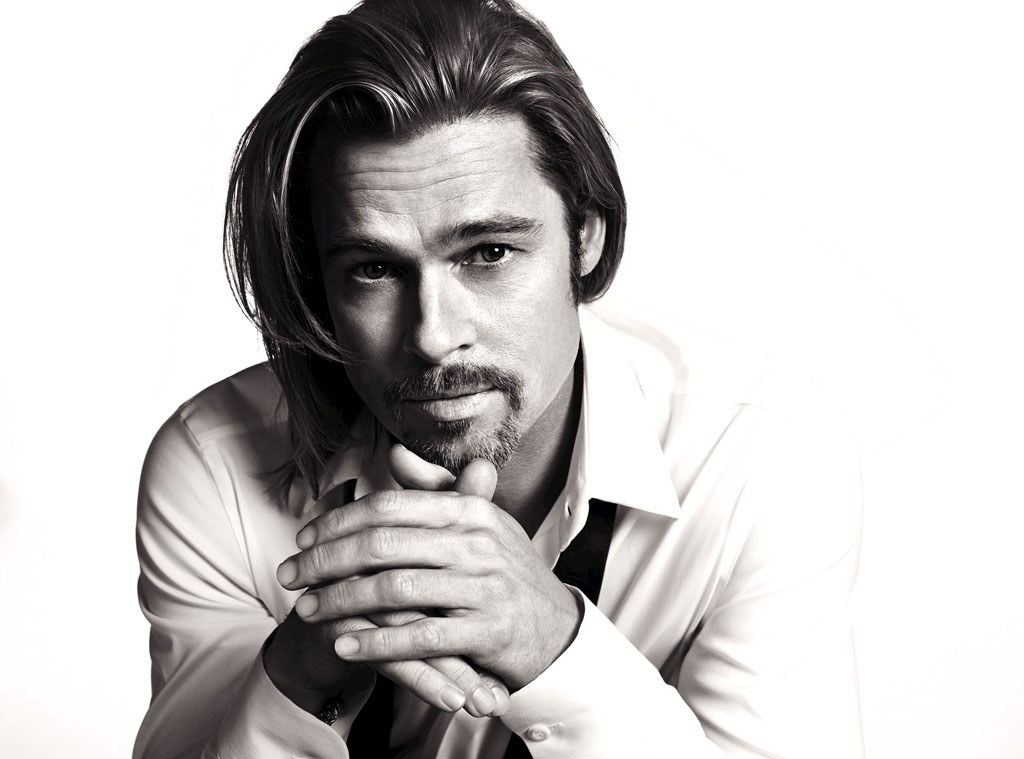 Sam Taylor-Wood
Brad Pitt is done being a tease.
After getting us all hot and bothered after last week's briefest of sneak peeks for his Chanel No. 5 fragrance ads, the French fashion house has finally released Pitt's spot in all its scruffy glory, with the first commercial featuring Angelina Jolie's betrothed as the face of the iconic scent.
Titled "There you are," the black and white spot has Monsieur Pitt ruminating on life, love and the pursuit of smelling good.
"It's not a journey, every journey ends and we go on," he gruffly declares. "Wherever I go, there you are.
"My luck, my fate, my fortune. Chanel No. 5. Inevitable," he says.
Just like the no-doubt heavy playing rotation of this ad on YouTube.
The 48-year-old's Chanel debut—shot in London and filmed by Anna Karenina director Joe Wright—marks another first of sorts for the company, as the campaign marks the first time a man has served as spokesperson for the female fragrance.
Somehow, we don't think the target demo will mind too much.