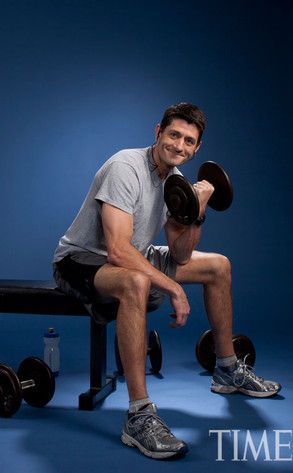 Gregg Segal for TIME
We cannot get enough of Paul Ryan and his flex-appeal in those just released Time magazine pictures. Seriously, why are there no dumbbells at tonight's Vice Presidential debate? How else are we supposed to know who wins!
All jokes aside, Ryan is hardly the first politician to work up a sweat...and we don't mean while discussing Medicare. Just look at the GOP's last red hot Republican candidate, Sarah Palin (though we're sure this veep-wannabe is hoping he's able to defer a reality TV career by winning an election).
So grab your red baseball cap and throw it on backwards, blast those biceps and take a look back at Paul's pumped up politico predecessors.