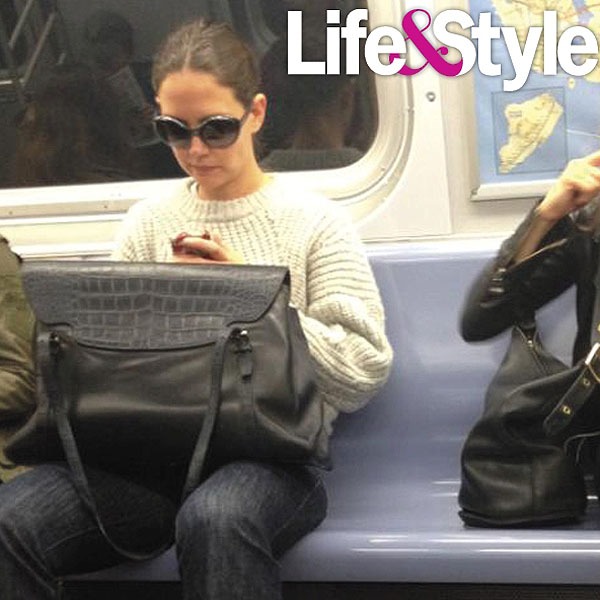 Life & Style Weekly
Katie Holmes is a real New Yorker!
The 33-year-old actress and fashion designer is certainly finding her groove in Gotham City. On Wednesday, Katie was snapped riding the subway.
In a photo obtained by Life & Style Weekly, Katie wears jeans, an ivory sweater and oversized sunglasses. Suri Cruise's mom was lucky enough to get a seat. She took the opportunity to prop her large black bag on her lap and have a glimpse at her phone.
It's a good thing Tom Cruise's ex knows how to get around the city. Between taking Suri to school, rehearsing for her return to Broadway and working on her Holmes & Yang line, she seems like one busy lady.