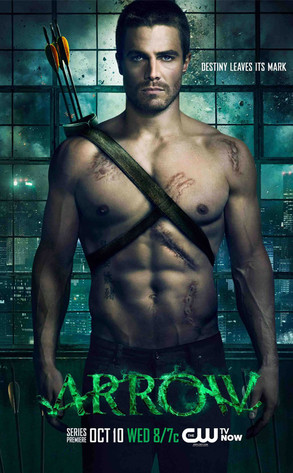 Nino Munoz/CW
If you've been outside or in front of a television or computer screen, you've probably at one point stumbled across promo art for Arrow. And by "art," we mean Stephen Amell's handsome face and rippled torso on full display. Hey, we're not complaining.
But is Amell worried about all the attention his looks are bringing, attention that maybe should be aimed at the actual content of the show?
"I'm fine with the billboard being shirtless because it's a good show," he tells us. "If the show wasn't good, I'd be like, 'Oh, no! They're just trying to get as many eyeballs as they can!' But it's a good show."