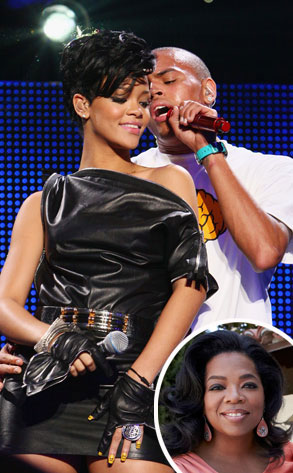 Theo Wargo/Getty Images, OWN
Rihanna and Chris Brown's are-they-or-aren't-they dalliances have spurred lots of talk.
And now the Queen of Talk herself is chiming in.
Oprah Winfrey says she won't play judge when it comes to Ri-Ri's decision to rekindle her connection with Breezy, three years after her notorious beatdown at his hands.