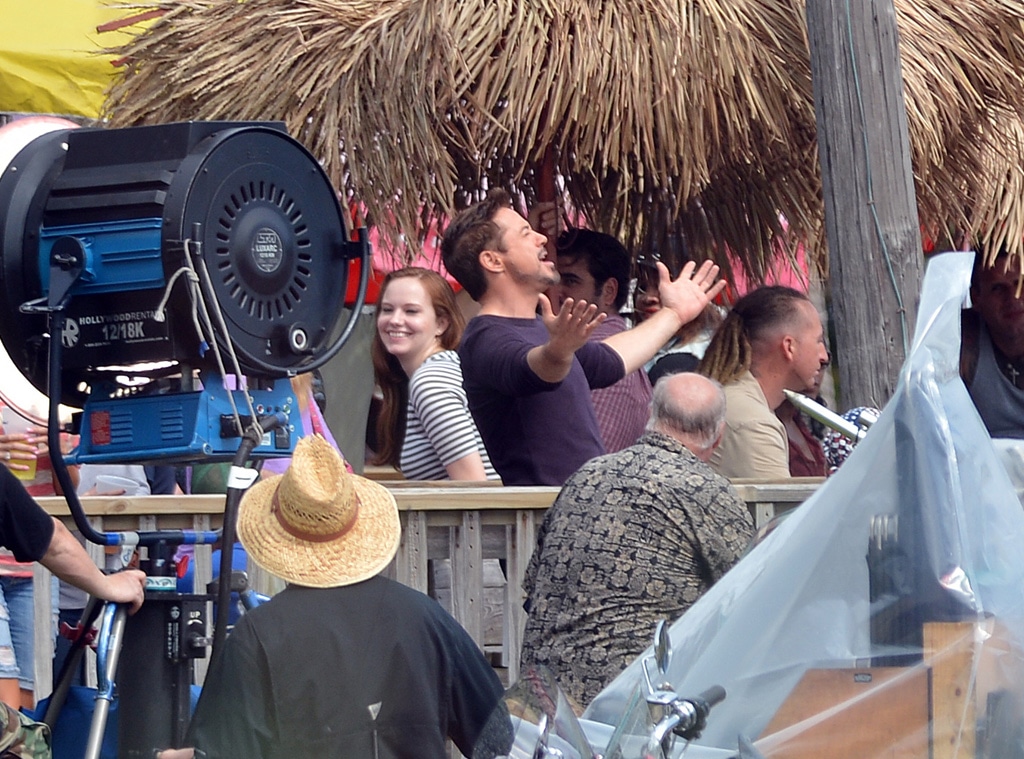 Brock Miller / Splash News
Robert Downey Jr. is fit to resume his billionaire-playboy-crimefighter ways.
Production on Iron Man 3 is back under way in Miami, nearly a month and a half after its star injured his ankle in Wilmington, N.C., while executing a stunt. 
And not only can fans feel better about the franchise extender being finished on time for its May 3, 2013, release (Marvel Entertainment is sticking to that time frame), but they've also been treated to the first "real-life" look at the retooled Iron Man armor and Don Cheadle's War Machine suit.
The first Iron Man 3 teaser trailer is scheduled to hit the Internet on at 12:01 a.m. on Oct. 23.
And while Scarlett Johansson's Black Widow isn't expected to play a role in this particular Marvel adventure, Deadline is reporting that the leather-clad character could end up making an appearance in Captain America: The Winter Soldier, due in theaters April 4, 2014.
The sequel is also said to be seeking a love interest for Chris Evans' titular hero, and the actresses being considered include Alison Brie of Community and Mad Men, I Am Number 4 hottie Teresa Palmer, Fright Night star Imogen Poots, Downton Abbey's Jessica Findlay Brown and Game of Thrones' Emilia Clarke.