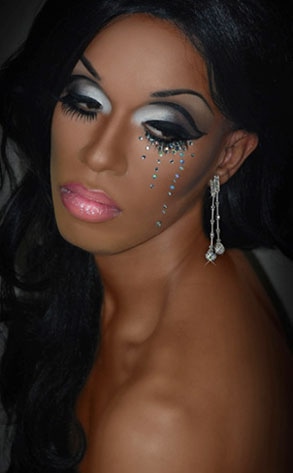 mistressmaddie.blogspot.com
RIP, Sahara Davenport. You'll be missed.
The RuPaul's Drag Race contestant has sadly died at the age of 27, prompting an outpouring of grief from the show that made him famous. 
"Shocked & heartbroken over @SaharaDavenport," tweeted RuPaul. "Never occurred to me that we'd ever lose one of my girls. I see them as immortal."
No word yet on the cause of death. But Logo, the network that airs the reality series, mourned the loss of a drag queen sensation.
"Logo is profoundly saddened by the passing of Antoine Ashley who fans around the world knew and loved as Sahara Davenport," read a statement from the cable channel. "He was an amazing artist and entertainer who'll be deeply missed by his Logo family. Our hearts and prayers go out to his family, especially his boyfriend Karl, in their time of need."
Davenport, aka Antoine Ashley, was born in Dallas and became interested in drag while studying classical dance at Southern Methodist University. After moving to New York City, he made a name for himself performing at various gay bars and nightclubs as well as appearing in ABC's One Life to Live and A&E's 15 Films About Madonna.
Davenport also appeared in music videos, including David Guetta and Chris Willis' "Getting' Over." 
But it was his stint competing on the second season of RuPaul's Drag Race for which Ashley is perhaps best remembered despite being eliminated in episode six.
"A beautiful angel has been added to Heaven. Rest in peace my sweet friend. We will miss you, Sahara Davenport," wrote fellow Drag Racer JuJu Boston on Twitter.
Added GLAAD spokesman Rich Ferraro: "In addition to being a talented performer, we also remember the great work of Antoine Ashley, known to many fans as Sahara Davenport, in support of LGBT youth organizations and GLAAD. This is a saddening loss and our thoughts are with Sahara's friends, partner and family."
Davenport is survived by boyfriend and Drag Race third season runner-up Manila Luzon, whose real name is Karl Westerberg. He tweeted Sunday night, "I love him so much.
—Additional reporting by Marc Malkin