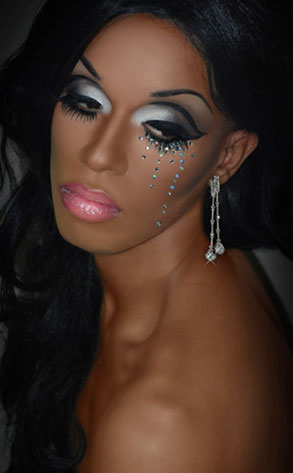 mistressmaddie.blogspot.com
RIP, Sahara Davenport. You'll be missed.
The RuPaul's Drag Race contestant has sadly died at the age of 27, prompting an outpouring of grief from the show that made him famous.
"Shocked & heartbroken over @SaharaDavenport," tweeted RuPaul. "Never occurred to me that we'd ever lose one of my girls. I see them as immortal."
No word yet on the cause of death. But Logo, the network that airs the reality series, mourned the loss of a drag queen sensation.
"Logo is profoundly saddened by the passing of Antoine Ashley who fans around the world knew and loved as Sahara Davenport," read a statement from the cable channel. "He was an amazing artist and entertainer who'll be deeply missed by his Logo family. Our hearts and prayers go out to his family, especially his boyfriend Karl, in their time of need."