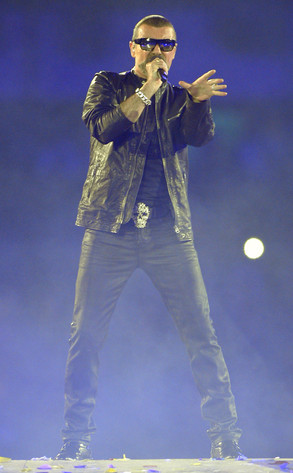 LEON NEAL/AFP/Getty Images
George Michael's fans will just need to have faith he'll rebound from this.
The British singer has announced that he'll be canceling his upcoming shows in Australia to undergo treatment for anxiety brought on by his life-threatening bout with pneumonia last year.
The 49-year-old spilled the news on his website and apologized to his Aussie fans for jettisoning his concert dates there, which he said "breaks my heart."