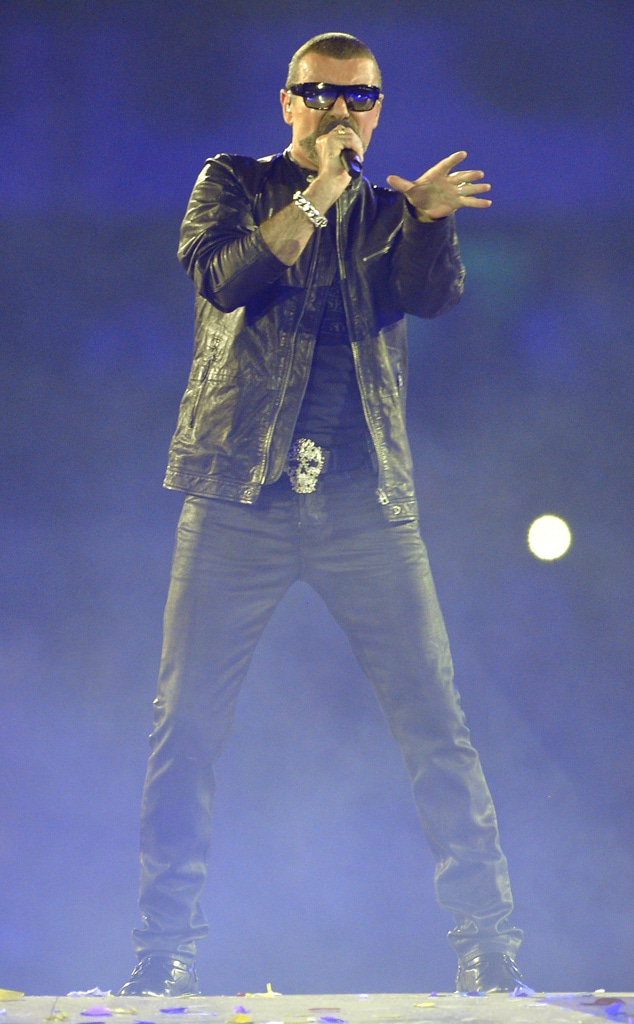 LEON NEAL/AFP/Getty Images
George Michael insists he shouldn't be whammed for performing one of his new songs during the Olympics closing ceremony in London on Sunday.
Many found it strange that the singer, who came out and sang his hit, "Freedom 90," followed that up with his latest single, "White Light," instead of opting for another of his more popular tunes.
He was subsequently accused by some of using the big event as a way to plug his new material.
Michael, though, has since come to his own defense.
"Had a GREAT time at the closing! I hope you are not bothered by the press reports of my scandalous 'promotion' !!!" he tweeted.
Michael later added, "Please join me in telling them to f--k off! It was my one chance on tv to thank you all for your loyalty and prayers, and I took it. And I don't regret it."
The performance marked Michael's return to the stage for the first time since battling pneumonia last year and "White Light" is said to have been inspired by his illness and his ability to overcome it.