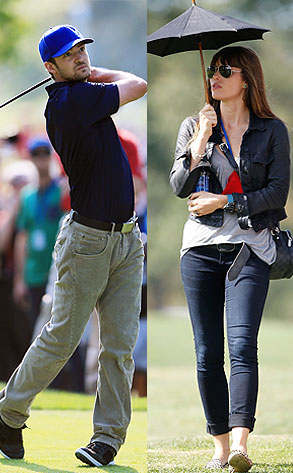 David Cannon/Getty Images, Jamie Squire/Getty Images
Golfing groom-to-be!
Justin Timberlake competed Tuesday in the 2012 Ryder Cup Captains & Celebrity golf tournament in Medinah, Ill. And fiancée Jessica Biel came out to cheer on her man.
The engaged duo have done a lot more than just plan their wedding in recent days.
Over the weekend, Timberlake, 31, and his pals had a bachelor party in Cabo San Lucas. He was also busy promoting the "new MySpace" Monday, tweeting a link to the enhanced site, of which he owns a stake.