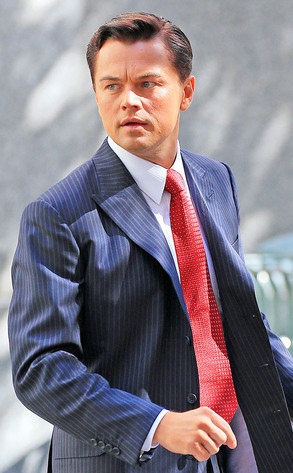 Jackson Lee / Splash News
If you're gonna take on the 99 percent, you might as well look good doing it.
A new photo has surfaced of Leonardo DiCaprio suiting up as a disgraced New York stockbroker Jordan Belfort in Martin Scorsese's white-collar-crime drama The Wolf of Wall Street, based on Belfort's memoir.
And by his neatly coiffed appearance, we'd say the 37-year-old thesp is all business as he plays a guy who ends up at the center of a securities fraud case, gets hooked on drugs, and ends up serving 22 months in a federal pen for bilking investors.