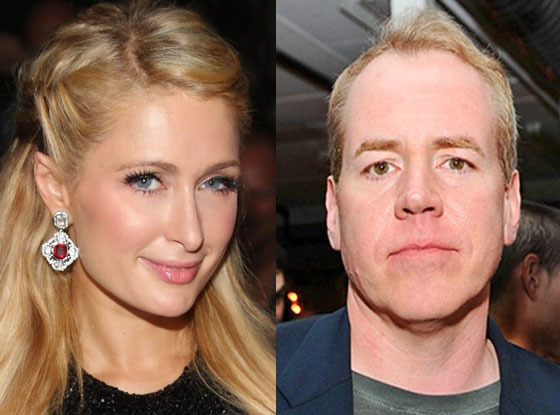 Astrid Stawiarz/WireImage for Charlotte Ronson, Joe Kohen/WireImage
Paris Hilton has found an unlikely savior.
The celebutante may be in the doghouse for recently railing that gay men are "disgusting" and "probably have AIDS," but she does have at least one person in her corner: Bret Easton Ellis.
The outspoken author has come to Hilton's defense, saying he's in her court when it comes to her controversial remarks.
"I kind of agree with Paris Hilton," the American Psycho author tweeted over the weekend.
He also name-checked the online gay-hookup hub that figured prominently in the hotel heiress' anti-gay rant.
"As someone who has used Grindr? Paris Hilton isn't that far off," wrote Ellis, who's certainly no stranger to controversy after last month slamming Fifty Shades of Grey casting rumors swirling around gay star Matt Bomer.
Hilton sparked a public outcry last week after her taxicab conversation with two friends about Grindr and gay men, which had inadvertently been recorded, was leaked.
In it, the 31-year-old could be heard hissing, "Ewww! Gay guys are the horniest people in the world. They're disgusting. Dude, most of them probably have AIDS."
She also claimed that she "would be so scared if I were a gay guy. You'll like, die of AIDS."
In the wake of the massive backlash, Hilton issued an apology letter posted on GLAAD's website, saying, "I am so sorry and so upset that I caused pain to my gay friends, fans and their families. Gay people are the strongest and most inspiring people I know."
Her publicist also continued Hilton's mea culpa tour with a statement to E! News that said that the star meant "to express that it is dangerous for anyone to have unprotected sex that could lead to a life threatening disease."
Hey, Paris, you know what else is dangerous? Ignorant, doofus and careless remarks.