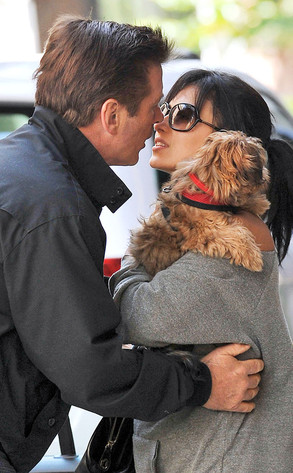 JAVIER MATEO/Startraksphoto.com
We wouldn't exactly call it a "Greenhilly" moment, but Alec Baldwin was publicly showing his affection for both his wife and their pooch on the streets of New York today.
The 30 Rock star and Hilaria Thomas were out walking their dog when Baldwin leaned in to plant a kiss on his missus and then scooped up their pup for a nuzzle.
All of which was very precious, of course.