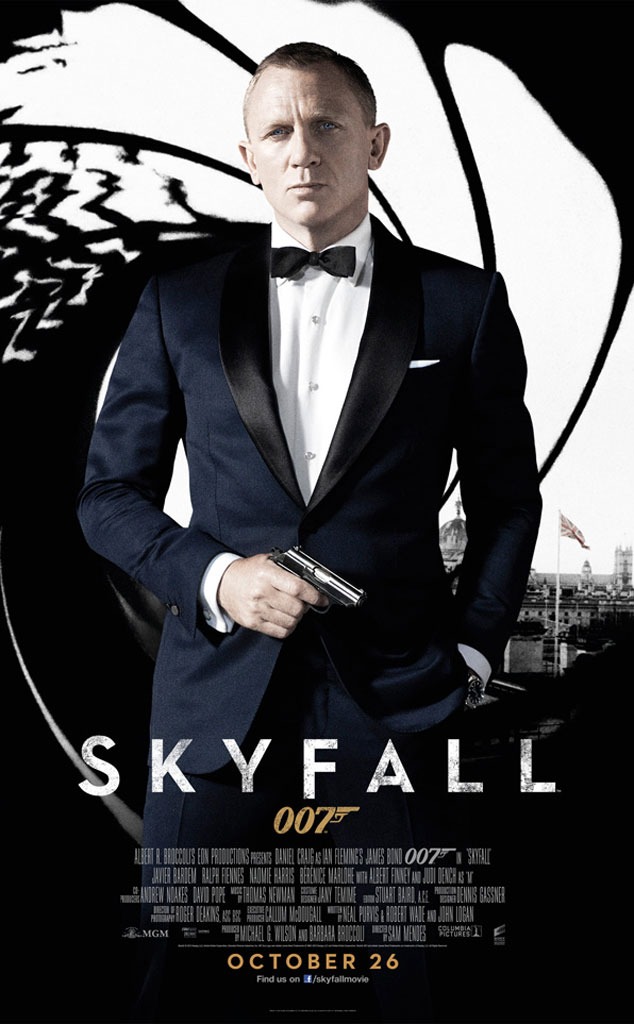 It's not the size that matters, it's how you use it—which means the itty bitty gun that Daniel Craig wields in the new poster for Skyfall is just as deadly as any bazooka.
And it helps that the weapon is being manned by Bond, James Bond. Who also happens to be donning quite the dapper suit in this latest look at the highly anticipated 007 sequel, in which the agent goes in to action while MI6 agents' lives hang in the balance.
This isn't the only exciting Bond-centric news of the day, as the latest rumor (or not so recent, perhaps, as it's been the same rumor since 2008) is that Adele is finally lending her voice to the franchise with the Skyfall theme song.
No confirmation from the songstress' camp just yet, but worst case scenario, we'll all find out if the Grammy winning mama-to-be is the latest Bond girl when Skyfall hits theaters Nov. 9.