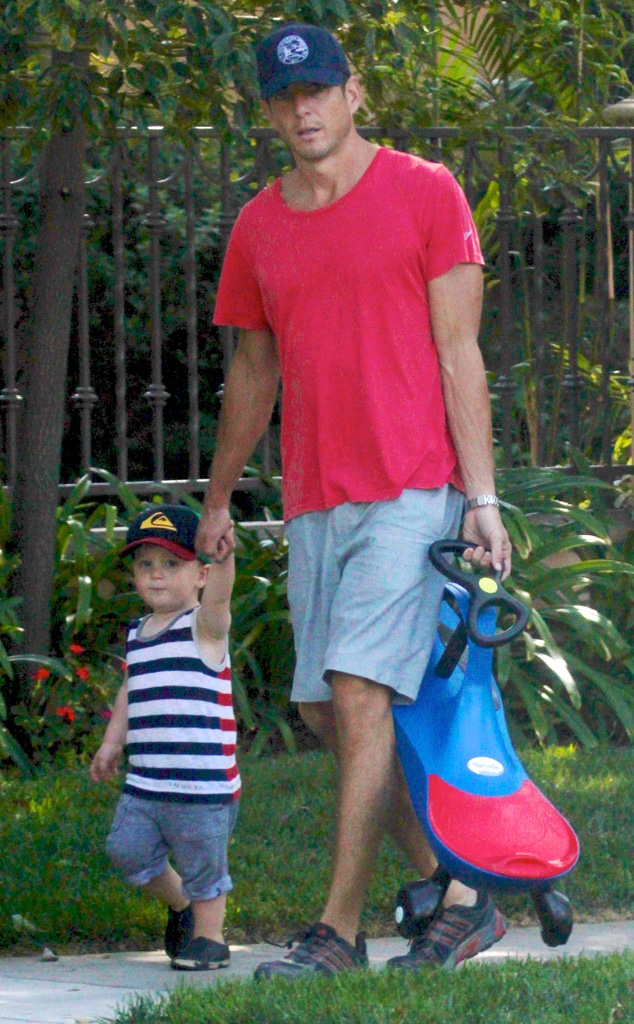 Dean/MRM/NPG.com
Well, here's something you don't witness everyday. Especially in Hollywood.
A little more than a week after it was announced that Amy Poehler and Will Arnett were calling it quits after nine years of marriage, it's pretty clear the two don't seem bitter about the breakup.
Case in point?
The Up All Night actor was spotted over the weekend with the now-former couple's two sons, 3-year-old Archie and 2-year-old Abel, attending the 41st birthday of none other than Poehler herself.
Of course, we can't help but wonder what one gets his ex on her big day! Although, in this case, we're guessing it's probably something still pretty sweet.