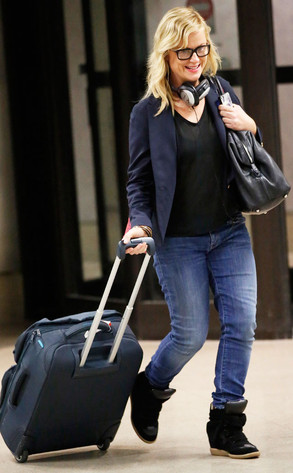 Sharky / Splash News
Amy Poehler's not wasting any time embracing the single life again.
After last Thursday's news that she and Arrested Development alum Will Arnett were calling it quits after nine years of marriage, the Parks and Recreation star was snapped at Los Angeles International Airport without her wedding ring on.
Poehler, who turns 41 this coming Sunday, sported black-rimmed glasses, a sheer black top, navy blazer and jeans and looked to be holding up just fine despite the upheaval in her personal life.