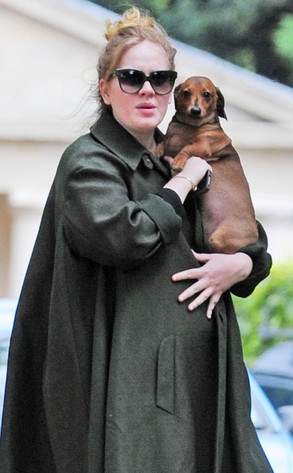 XPOSUREPHOTOS.COM
According to Adele, there's no secret wedding that slipped past our radar, but there's definitely a baby on the way.
The soulful songstress—who is pregnant with her first child with boyfriend Simon Konecki—stepped out in London's Hyde Park yesterday with her adorable pooch and her ever-growing belly.
Despite Adele's dark green long jacket that conceals her baby bump, the redheaded beauty certainly looks like she's aglow.