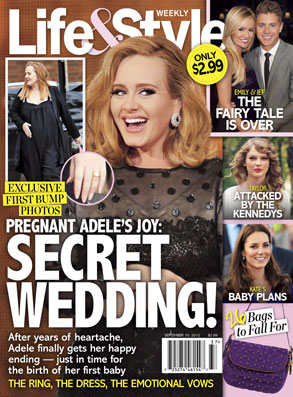 Life & Style
Rumor has it that Adele might be further along in her pregnancy than everyone thought—and now we've got some proof!
Life & Style has just published the first photo of the Grammy winner in all her blissful, baby-bumpin' glory as she steps out in London.
And indeed, she seems be flaunting a rather sizable baby bump there, adding fuel to talk that the 24-year-old, who had just announced in June that she and baby daddy Simon Konecki were expecting their first child, might already be due in September.