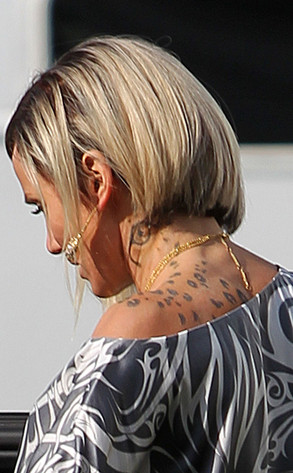 FlynetUK/FAMEFLYNET PICTURES
Look what the cat dragged in!
While working last Tuesday on the London set of her latest movie, The Counselor, Cameron Diaz was snapped sporting a sexy fake cheetah tattoo. The feline design featured a cheetah eye on the 40-year-old star's neck along with spots that dotted her left shoulder. The ink was for her character nicknamed Malkina in the Ridley Scott-helmed drama about a lawyer who gets more than he bargained for when he gets involved with drug traffickers.
We think she looks purrrrrfect.