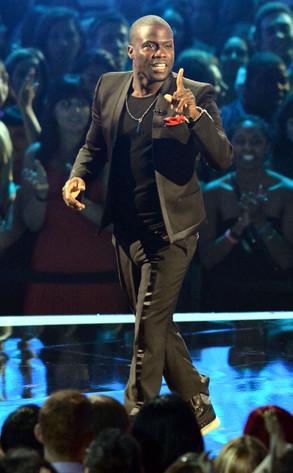 Lester Cohen/WireImage
Kevin Hart apparently didn't lose any sleep when Kristen Stewart cheated on Robert Pattinsonthough he might have been up late wondering whether or not to "go there" tonight.
"This is the elephant in the room," he first-time MTV Video Music Awards host said during his opening monologue. "Nobody wants me to talk about it, but I'll do what I want…I'm the host, it's live, you can't stop me from saying what I want to say. I want to talk about Kristen Stewart. I said it! I'm [gonna] say somethin'! Don't anybody say nothin'!"
"Everybody's mad at Kristen Stewart for making a mistake, OK?" Hart said. "She allegedly messed around with the director of Snow White and the Huntsman."