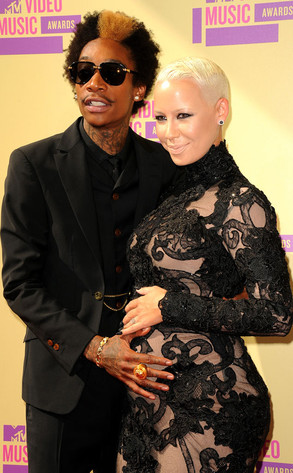 Kirkland/PictureGroup via AP IMAGES
It's official: Amber Rose is in the bloom of pregnancy.
She and fiancé Wiz Khalifa confirmed tonight on the MTV Video Music Awards red carpet that they are expecting their first child together.
You know, in case Khalifa gently caressing his lady's baby bump while posing for pics didn't give it away.