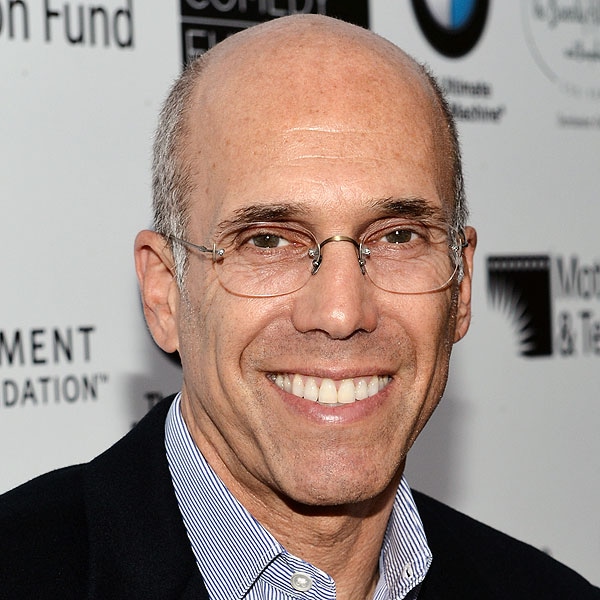 Michael Buckner/Getty Images for BHH
He revived Disney's animation wing in the early '90s and launched a new studio in the form of DreamWorks. And now Jeffrey Katzenberg can add another feather to what is already an illustrious Hollywood career.
The Academy of Motion Pictures Arts and Sciences has announced the film executive will receive the Jean Hersholt Humanitarian Award for his philanthropic efforts at the fourth annual Governors Awards dinner.
Katzenberg, 61, is currently the head of DreamWorks Animation and has made large contributions to various causes including the Michael J. Fox Foundation for Parkinson's Research, the Simon Wiesenthal Center and AIDS Project Los Angeles, for which he sits on the board.
He is one of four recipients getting honorary golden guys this year.
Also being honored are legendary stuntman-turned-director Hal Needham, who has worked on more than 300 feature films including The Spirit of St. Louis, How the West Was Won, Blazing Saddles and Chinatown. Needham will receive the Academy's Scientific and Engineering Award for the design and development of the Shotmaker Elite camera car and crane, which gives filmmakers greater flexibility in shooting action sequences. Among his big-screen helming credits are Smokey and the Bandit II and Hooper.
Veteran documentarian D.A. Pennebaker will get an Oscar statuette for his six decades in nonfiction feature filmmaking and pioneering the cinéma vérité movement thanks to such laudable works as Don't Look Back, Monterey Pop and The War Room.
Meanwhile George Stevens Jr. is being feted for his work on behalf of the arts, including the creation of the American Film Institute as founding director, championing the preservation of motion pictures and cofounding the Kennedy Center Honors among other achievements.
The Governors Awards will take place on Dec. 1 in Hollywood, excerpts of which will air during next February's Academy Awards.