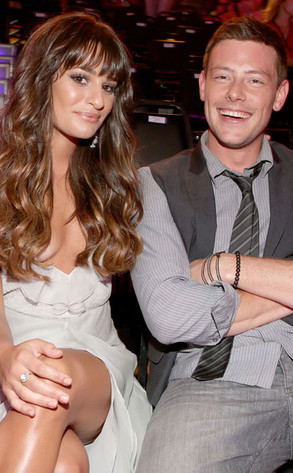 Christopher Polk/Getty Images for VH1
Glee without Cory Monteith? For shame! What is Ryan Murphy thinking?
This is what many of you fans have been saying upon hearing that Monteith's character Finn will be MIA for the first four episdoes of the new season of Glee. But step away from the ledge, dear friends, and hold on tight to your Team Finchel tee! Because during a recent visit to the show's now New Yorkified set, Lea Michele (Rachel) assured me Cory absolutely will be back—and his storyline is worth the wait.