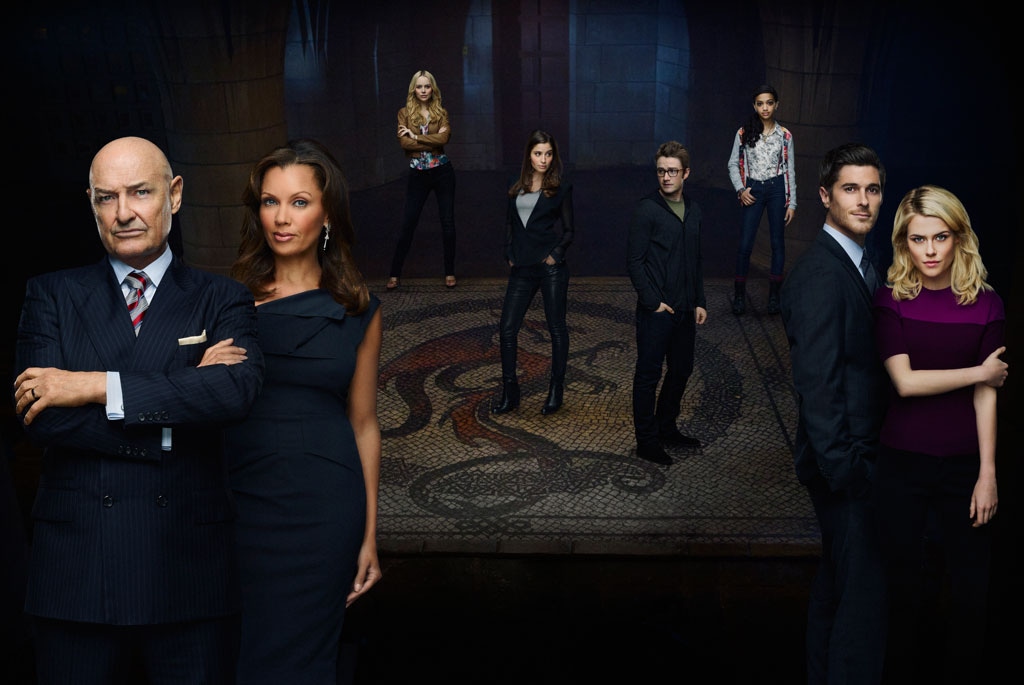 ABC/ANDREW ECCLES
Lost alum + Desperate Housewives star = Best. New. TV. Marriage.
Yeah, that's the equation that happens when you take Lost's Terry O'Quinn and Desperate Housewives' Vanessa Williams and put them in one of the most awesome fictional marriages we've seen in a long time.
But is 666 Park Avenue, ABC's spooky supernatural drama, worthy of its two fine actors? 

Premieres: Sunday, Sept. 30, 10 p.m.


Time-Slot Competition: The Mentalist (CBS), Revolution (NBC), Homeland (Showtime)


Cast: Terry O'Quinn, Vanessa Williams, Dave Annable, Rachael Taylor, Robert Buckley

Status: We've seen the pilot episode
O'Quinn and Williams are a match made in TV-marriage heaven as Gavin and Olivia, the owners of the show's ominous NYC apartment building The Drake; both actors clearly enjoy their slightly sinister roles. They are deliciously devious, the kind of evil where everything they say has another meaning. While O'Quinn is no-doubt-about-it evil with his whole soul-takin'/sellin' business (Is he the devil? The devil's middleman? We shall see!) Williams' has a touch of sadness to her from a past event, and is kind of like a mob wife when it comes to her husband's misdeeds.
Brothers & Sisters' Annable and Grey's Anatomy's Taylor play Henry and Jane, the new couple who move in the building as managers. Henry works in the mayor's office while Jane takes a special interest in the building's history (she likes architecture) and quickly becomes suspicious of the ruling couple. We were kind of hoping that there was something special about them, or even one of them, that brought them to The Drake, but that doesn't appear to be the case. But Jane's necklace should prove to be interesting to mythology-lovers.
Also of note: One Tree Hill's Rob Buckley wears hipster glasses. (Bless you, costume designer. Bless you.) He also uses a typewriter a lot while looking pensive. (Bless you, props department. Bless you.)
But is the supernatural show actually scary? We imagine the team behind 666 has a love-hate feeling toward American Horror Story. Love, because without it, we're not sure ABC would have been as likely to partake in the horror genre. Hate, because the FX hit can go there without having to worry about retaining ABC's mainstream audience. The scares are always going to be bigger and better.
Another win for AHS? The murder house featured in season one felt like a character. Throughout the pilot, we were hoping that the Drake would start to feel more like a character, especially since the show is named after the building, but it never quite got there. Here's hoping they can evoke that in the episodes to come.
We love the idea of an apartment building, as that means there are endless stories to tell, as tenants move in or out (or, you know, die). Hey, this is New York City. A deal with the Devil for a great apartment at a great price? You'd at least think about making that deal, admit it.
Our Review in GIF Form:
Verdict: With stellar lead-ins (Once Upon a Time and Revenge), we think 666 should be able to find an audience, but we're taking out a six-month lease space on our DVRs, for now.
666 Park: Watch, DVR, Pass