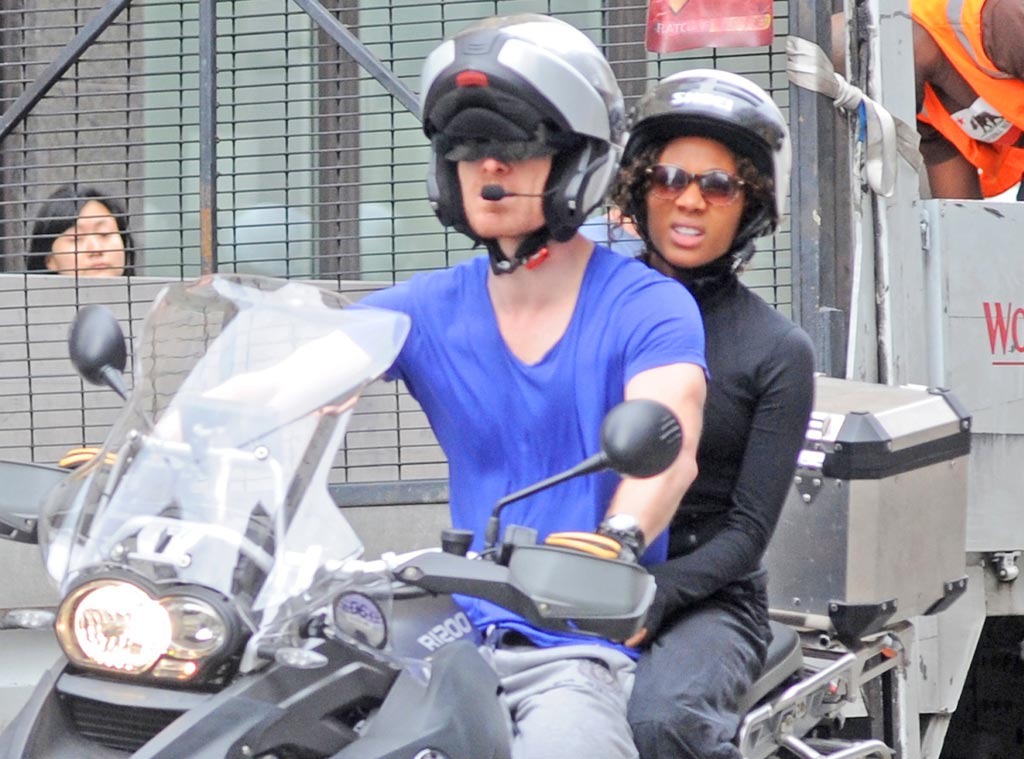 Wenn
Shame hottie Michael Fassbender isn't ashamed to show off his acting range, his gorgeous mug, his impressive Fass-member.
One more thing to add to that list: his motorcycle-driving chops.
The 35-year-old was spotted taking girlfriend Nicole Beharie for a spin in London Thursday.
The two actually met while working together on Shame (if you'll remember, hers was the one character his horndog alter ego tried to go on an honest date with).
And based on this pic, they're clearly not putting the brakes on their relationship, so to speak.
At one point, the German-Irish actor, dressed in sweats and a blue V-neck shirt, got off to take a break.
He might wanna savor it: Fassbender's got several films coming down the pipeline including Twelve Years a Slave, his highly anticipated reteaming with Shame director Steve McQueen.