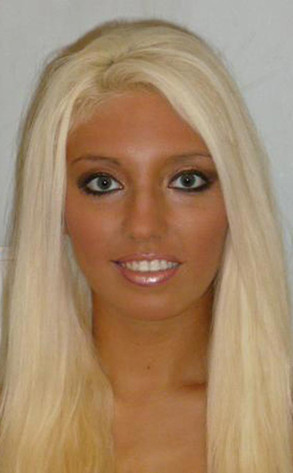 NEW YORK STATE POLICE
Watch out, Cat Cora.
Yep. It looks like the celebrity chef may have some serious competition when it comes to good-looking mug shots.
Police have just released this pretty impressive pic of Alicia Guastaferro, who appeared on Wife Swap in 2008 (her parents did the swapping) and was busted on Monday in Pembroke, N.Y., for prostitution.