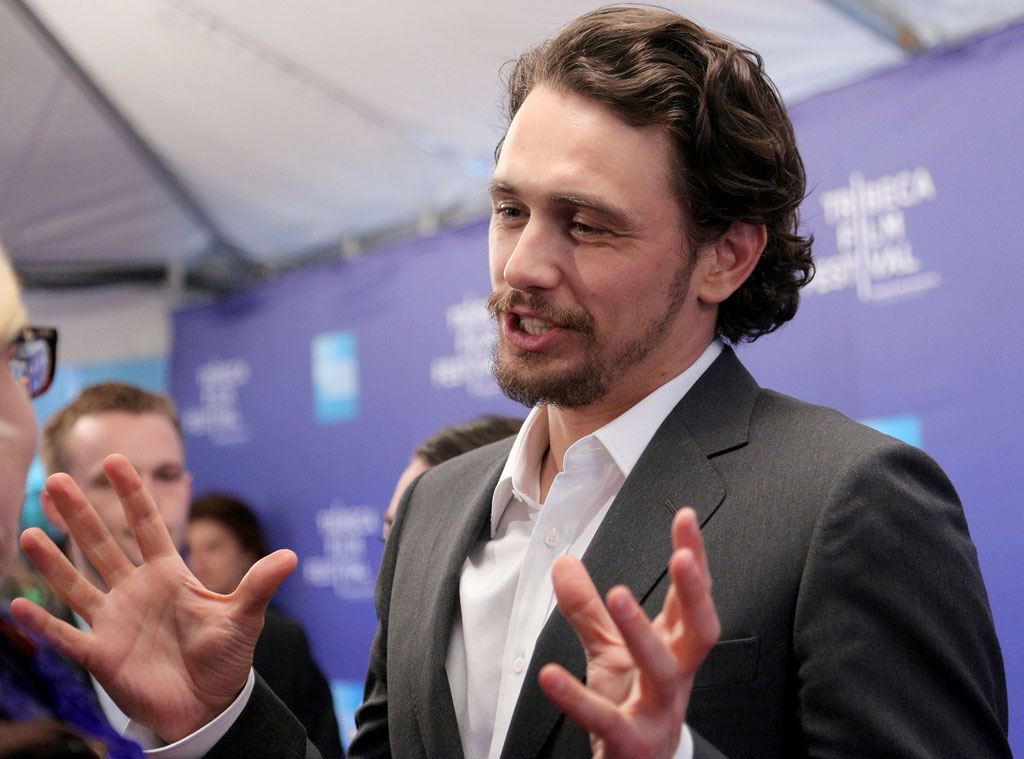 Astrid Stawiarz/Getty Images
James Franco is playing gay…again!
The Oscar-nominated actor costars in a new art project inspired by Cruising, director William Friedkin's controversial 1980 film about a New York cop (Al Pacino) who is hunting for a serial killer in the city's gay S/M subculture.
James Franco's Cruising focuses on 40 minutes of sexually graphic footage that Friedkin had to cut in order to secure an R rating.
"We'll have a couple of versions," Franco's director Travis Mathews says in a new interview with the Advocate. "One that is dirty and one that is dirtier. But neither ventures into hardcore territory."
But Mathews also told Indiewire, "[Franco] knew he wanted real gay sex in it."
A still from the project shows a sweaty Franco wearing a tank top while dancing with another man in a leather harness. Behind them are other shirtless men, including one in just a jockstrap.
Mathews has put the kibosh on rumors that Franco goes full frontal. "That will not be happening," he said. "It's an art film. He makes a lot of art films. He makes a lot of big studio films. This is one of his art films."
A cut of the movie will premiere in New York during Fashion Week before a feature-length version hits the film festival circuit next year
Mathews said Franco's idea for the film happened after he couldn't get the rights to remake the original Cruising.