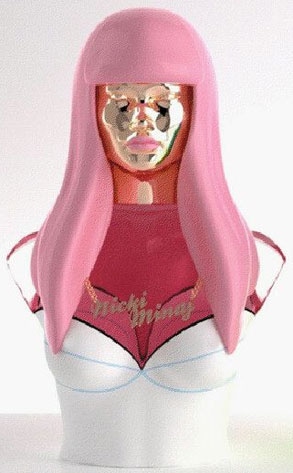 Twitter
Good news, Barbz: Soon you can smell like Nicki Minaj!
Yesterday, the stylish singer promised her Twitter followers she'd reveal a big "surprise" this morning. Despite tons of speculation, however, Minaj didn't announce that she'd be joining the judge's panel on American Idol, but she did reveal the bottle design and title of her new Pink Friday fragrance.
The perfume bottle is a bust of Nicki, complete with pink hair, a push-up bra and Nicki Minaj gold necklace.