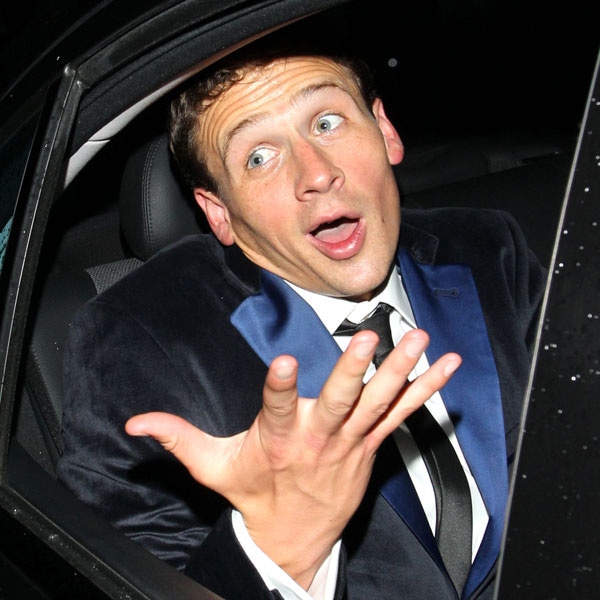 Ringo, PacificCoastNews.com
Ryan Lochte has already proven himself a winner at the London Olympics. So how's this for his next challenge?
Appearing on the Today Show Friday morning, the gold medalist told Matt Lauer that for his next feat, he'd like to make a splash on reality TV, specifically Dancing With the Stars and—get ready, ladies—maybe even The Bachelor.
"I'm definitely looking towards Dancing With the Stars and The Bachelor, so we'll see what happens," the 28-year-old Lochte said, confirming reports that his agent was already fielding offers.
Hey, if Hope Solo and Apolo Ohno can vie for the mirror ball, there's no reason he can't too.
As for The Bachelor, with the Olympics nearly over, Ryan might now be able to devote more time to a relationship, something he couldn't do during his rigorous years of training (though his mom did tell Lauer last month that he "goes out on one-night stands").
After donning Speedos for so many years, the hunky swimmer also added that he'd like to sport some new wearables—of his own making.
"I definitely want to move to L.A.," he revealed. "That's been a big goal of mine, getting into fashion because that is my passion. I definitely want to get into fashion and design and my own clothing line."
These new endeavors would also be a welcome break, he noted, coming after the "whirlwind" of the Olympics.
"[I'm definitely going to take some time off," confessed Ryan. "It's been four years of every day in the pool. It's time to take at least a couple weeks."
Producers at DWTS and The Bachelor are remaining mum for now on casting for next season. But given Dancing's penchant for tapping Olympic athletes and the fact that Bachelorette star Roberto Martinez has opted not to become the next bachelor after splitting with Ali Fedotowsky, we wouldn't be surprised if Lochte gets an invite.