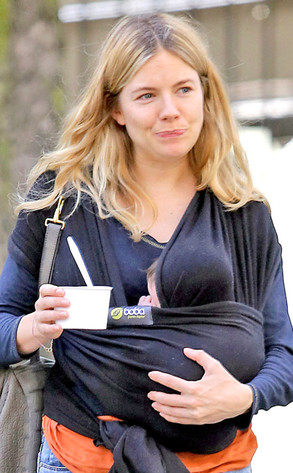 PacificCoastNews.com
Finally! Our first (barely there) glimpse of Sienna Miller and Tom Sturridge's baby girl!
The stylish mom from across the pond stepped out with 1-month-old Marlowe in a sling Wednesday afternoon in London.
The 30-year-old actress was grabbing some frozen yogurt with a friend—both with their adorable tots in tow!—and looked casual and comfy dressed down in flats, jeans and a long-sleeve shirt.