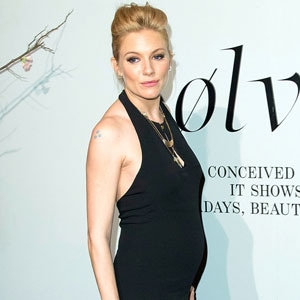 Ben Hider/WireImage
Sienna Miller is a brand-new mom!
The 30-year-old Factory Girl star and fiancé Tom Sturridge welcomed a daughter, their first child together, in London over the weekend, E! News has confirmed.
And we can exclusively reveal that the little girl's name is...
Marlowe!
How very Chandleresque of them.
Miller and Sturridge, who got engaged in Paris over the Christmas holiday, have not released any other details about their new arrival, which was first announced by Us Weekly.
The actress did address her expectant status in British Vogue back in March, saying, "I'm feeling fine...It's all progressing nicely and it's very exciting."
Miller hinted that she would be playing it close to the bump. "I'm under strict instructions not to say anything as it would completely defeat the point of everything I've tried to achieve in the last eight years," she said.
—Reporting by Ken Baker
(Originally published July 8, 2012, at 10:25 a.m. PT)