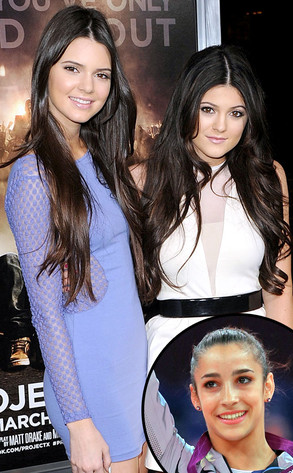 Ronald Martinez, Jason Merritt/Getty Images
The Fab Five are great and all, but what teenage girl isn't clamoring to be best friends with Kylie and Kendall Jenner?!
Gold medal winner Aly Raisman met E!'s own Bruce Jenner at the London Olympics, and the gymnast let him know she was a big fan of his two youngest daughters. Bruce, impressed by the 18-year-old athlete, let Kylie, 14, and Kendall, 16, know Aly was a fan.
"woww!! @Aly_Raisman congrats on everything.," Kylie tweeted Wednesday. "come to LA soon so we can shop :D"