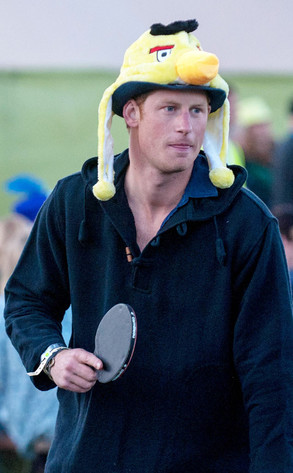 INFphoto.com
The Olympic games are known for their photo finishes, but you might be hard-pressed to find a better Kodak moment than the one recently provided by Prince Harry.
Ladies and gentlemen, withough further ado, we give you one of the finest pictures to emerge from London 2012: Prince Harry in an Angry Birds hat.
And you thought those fascinators were bad.