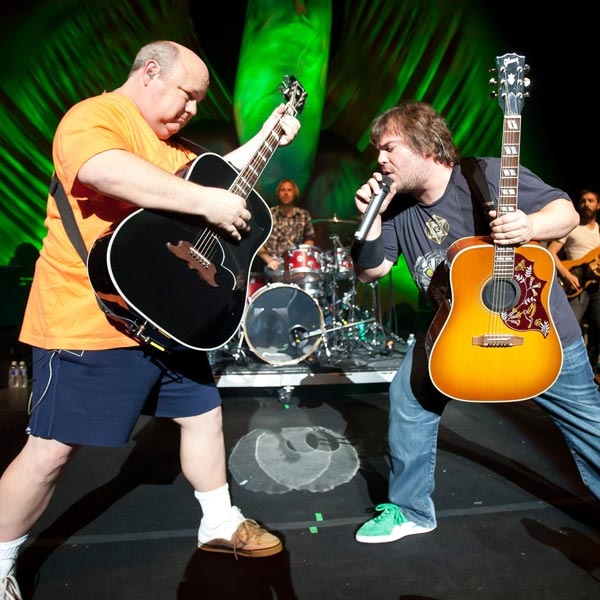 Clive Brunskill/Getyy Images
Las Vegas Metro Police confirm to E! News that two people were stabbed during a fight that broke out during a Tenacious D concert at the Mandalay Bay's House of Blues in Las Vegas on Saturday night.
Metro Police tell E! News two individuals instigated the melee and there was some pushing and shoving which prompted 20 of their fellow fans to get in on the act.
When officers arrived to help with crowd control, they found two concertgoers with stab wounds. Both victims were taken to a nearby hospital and treated for non-life threatening injuries. Per Rolling Stone, one person was stabbed in the leg, leaving a pool of blood near the bar area while authorities could not say where the second person received injuries.
Police subsequently took two other individuals into custody as part of an investigation, but eventually released them upon deciding they were not involved.
Shortly after the brawl broke out around 9:30 p.m., the mock rock duo comprised of comic actor Jack Black and singer-guitarist Kyle Gass abruptly halted the show.
A rep for Tenacious D could not be reached for comment.