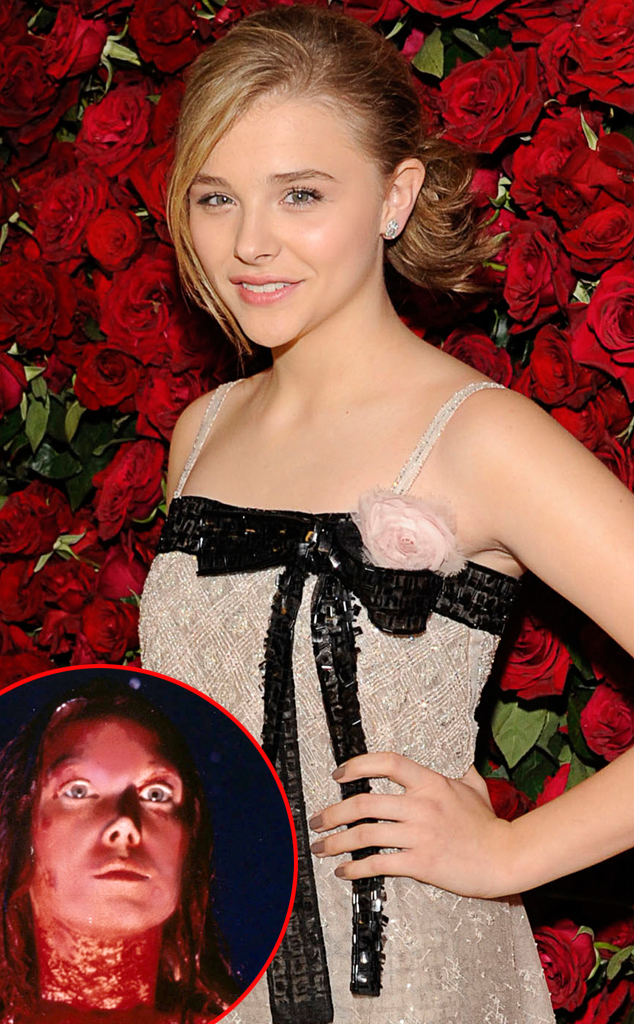 Eugene Gologursky/WireImage; United Artists
Nothing says sexy like a prom queen covered in pig's blood, right?
OK, not sexy—but the upcoming Carrie remake's take on the iconic prom scene is "amazeballs," gushes Judy Greer, who plays Mrs. Desjardin in the new flick.
Greer has seen test stills of the scene, but will be returning to Toronto in about a week to actually shoot it.
"Weirdly, it's kind of beautiful," Greer told us last night at the Dannijo and Tucker Tea event in Beverly Hills. "It's really totally jarring and creepy but also in a strange way gorgeous."
Director Kimberly Peirce's remake stars Chloë Grace Moretz in the title role, originally played by Sissy Spacek in the 1976 adaptation of the Stephen King novel.
Julianne Moore plays Margaret, Carrie's fanatically religious and abusive mother.
As we know, Carrie is beyond creepy and not someone you'd want to hang out with anytime soon. After all, she is telekinetic.
However, Greer said, " Chloë's performance—and this is literal—has brought me to tears on set. She's made me cry because I find her performance to be incredibly moving. I'm feeling a lot of compassion for her."
Wonder if she'll feel the same after getting splattered with pig's blood?