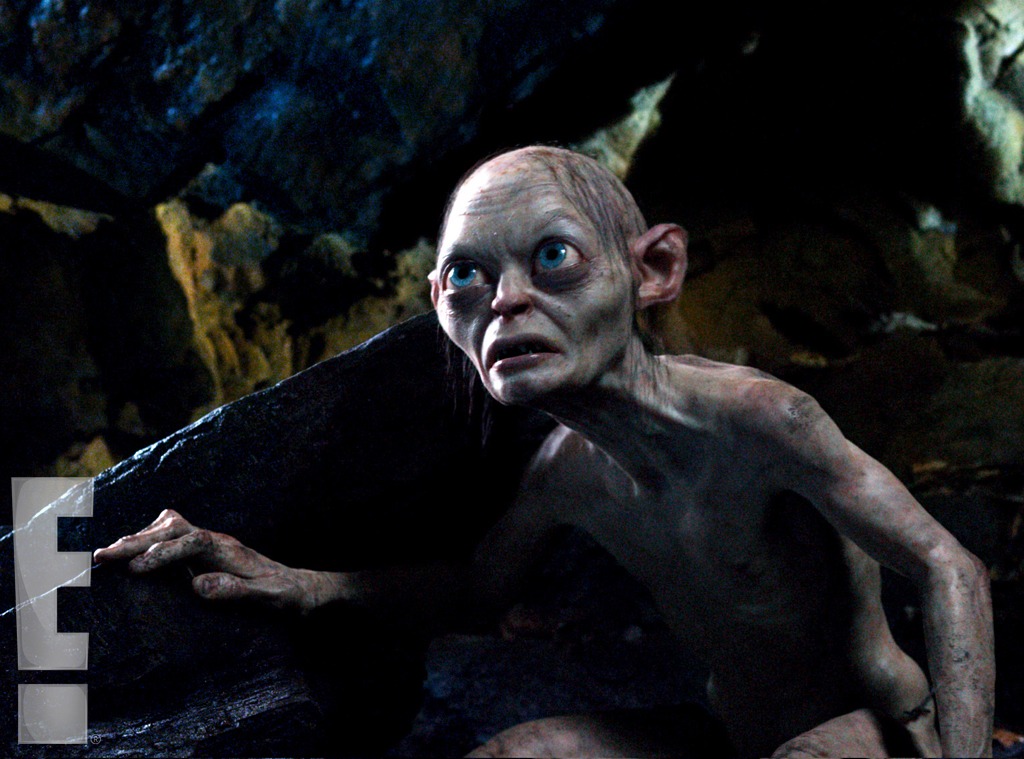 Empire Magazine/New Line
Now that Comic-Con has come and gone, we can't help but jones for more scoop on The Hobbit: An Unexpected Journey.
Oh, you too?! Well look no further, because we have an exclusive look at new stills from the first half of the potentially two-part Lord of the Rings prequel, courtesy of the September issue of Empire magazine.
And, in the new photos, you're treated to a before and after look at everyone's preccccious Gollum.
Yes, for those not in the know about the J.R.R. Tolkien saga, the greedy, ring-grubbin' guy is back to wreak havoc on Frodo's predecessor, Bilbo Baggins.
And in this picture, he's all beautiful blue eyes and sinister scowls. We can only assume that means he's up to no good.
So how does Gollum come to be? Cue the second picture, a behind-the-scenes shot that shows actors Martin Freeman and Andy Serkis getting into character. The motion capture suit on Serkis is later used to render the CGI that creates Gollum.
Now, if you're still clamoring for more coverage, you may be in luck. Because while it was previously announced that The Hobbit would be split into two films—Unexpected Journey followed by There And Back Again—the buzz now is that there is a very realistic chance the movie will become its own trilogy.
"We've been certainly talking to the studio about some of the material we can't film," Hobbit director Peter Jackson teased at Comic-Con. "And we've been asking them if we can do a bit more filming next year…I'd like to shoot a bunch more material that we can't shoot. There's so much good stuff in the appendices that we haven't been able to squeeze into these movies."
For even more Hobbit pictures, pick up Empire or download the iPad edition from iTunes this Thursday!