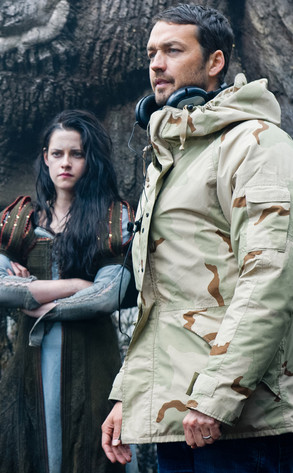 Alex Bailey/Universal Studios
In the upcoming Breaking Dawn Part 2, Kristen Stewart plays a vampire who's destined to spend an eternity with her one true love.
In real life, however, she's only human.
Pictures have surfaced indicating that the 22-year-old star, whose relationship with Twilight costar Robert Pattinson has captivated fans for years now, found herself another prince charming—41-year-old Snow White and the Huntsman director Rupert Sanders.
Whether you're taking the news with a grain of salt, a fist pump or an anguished gasp, we imagine you want to know more about the so-called Other Man in Stewart's life. So, here are five things to know about him: