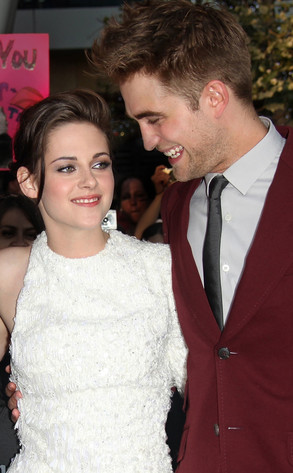 ZUMApress.com
If you're looking forward to seeing Robert Pattinson and Kristen Stewart say "I do," you'll just have to watch Breaking Dawn. Because in real life, the Twilight twosome is in no rush to get married.
In an interview with BlackBook, Pattinson, 26, says he and Stewart, 22, aren't getting married—"at least, not yet."
"There was a magazine, with these pictures, saying I was getting married," he explains. "No one ever knows what is true or what isn't. Even my own mum called to ask me if it was true."