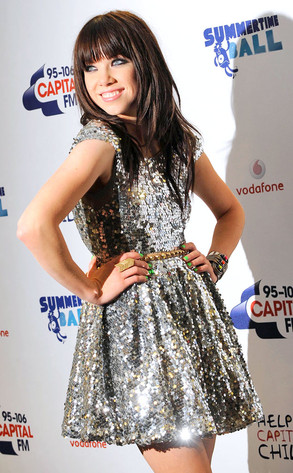 Stuart Wilson/Getty Images
You can call her—maybe—but you can't see Carly Rae Jepsen naked.
A sex tape, starring a brunette girl with bangs bearing some resemblance to Justin Bieber's protégé, has been making the rounds online. But fret not, CRJ fans: That's not our girl!
"Crazy morning," the "Call Me Maybe" singer, 26, tweeted Monday. "Discovered that someone put up a sex tape claiming to be me. Ridiculous. Obviously not me."
Jepsen obviously doesn't have time to worry about fake sex tapes.