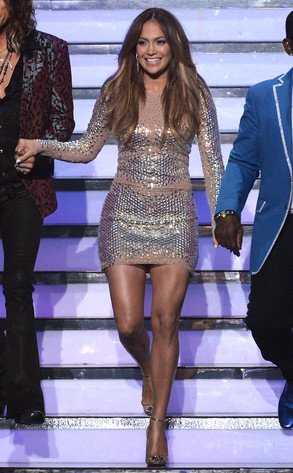 Mark Davis/Getty Images
Another one bites the dust. Just a day after Steven Tyler confirmed that he was leaving American Idol after two seasons, Jennifer Lopez confirmed to Ryan Seacrest that she, too, would not be returning to the Fox reality juggernaut.
She's been hinting as much all week, so it's hardly the bombshell that the Aerosmith frontman dropped, but she nevertheless tearfully announced her departure on her former coworker's radio show this morning.