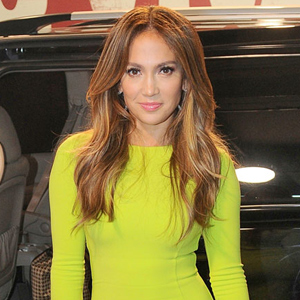 AKM-GSI
Jennifer Lopez is getting closer to moving on.
The two-time American Idol judge says she has other things she wants to do instead of returning to the Fox series for a third season.
The single mom of two finally confirmed what E! News first told you—J.Lo wants out because the show takes up too much time to do anything else.
"Maybe it's time for me to go," Lopez said this morning on the Today show. However, she did leave some wiggle room to change her mind. "It's been on my mind a lot, as you can imagine," Lopez said, adding, "And now it's like, do we continue on this journey? I've loved it so much. I enjoy the show so much...It's a tough decision either way."
She also said, "At the end of the day, whichever way, it's a heartbreaking decision if, um, I'm going to have to go."
Lopez said she's put other projects "on hold" for Idol.
She even posted the Today show interview on her website with the headline, "It's a tough decision."
As E! News exclusively told you earlier this week, producers have apparently been looking at Adam Lambert to become a judge, as well as Miley Cyrus, Katy Perry, Nicky Minaj, Fergie and will.i.am.
Multiple sources also tell us that Randy Jackson's and Aerosmith rocker Steven Tyler's futures on the show are still up in the air.
(Originally published on July 12, 2012 at 9:35 a.m. PT)